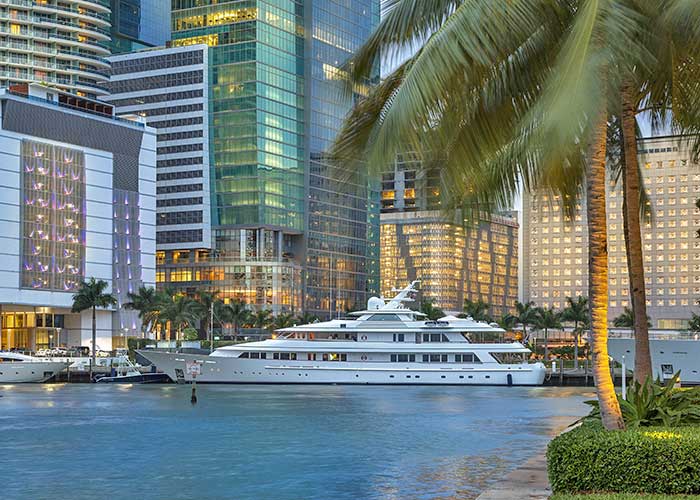 Insurance Coverage for Yachts and Boats Around the World
Southeast Insurance Group works to secure their clients the broadest coverage available.
When protecting such valuable assets, it is important to find customized coverage most suitable for a client and our highly qualified agents are some of the best in the industry to do so. Our services do not stop at providing coverage for your vessel. Southeast Insurance Group agent, Tom Andersen, is a master claims expert who can help you in the unlikely event of a claim in a timely manner with the up-most ease.
Mega-Yacht Insurance
Our team's expertise and knowledge for yachts range from cabin cruisers to the giants of the sea. Not only will we protect your investment against damage while on the sea or storage, but will also protect you against liability from using your yacht or mega yacht.
When selecting Southeast Insurance Group as your agent, you will be able to enjoy navigating the seas knowing you are in great hands.
From Canal Cruising to the Open Seas, We Help You Feel at Ease
Get Your Yacht Insurance Costs Under Control
Mega Yacht Insurance
Small Boat Insurance
Yacht Tenders and Toys
Offshore Risk & Delivery
Charter Yacht Insurance
Competitive Insurance Rates
Custom Luxury Yacht Programs
Coastal Cruising & International Waters Insurance
Lloyd's Underwriting
A1 Class Insurance Provider Options
Florida Yacht & Boat Insurance
South America Insurance Coverage
Bahamas & Caribbean Insurance Specialists
Yacht Crew Insurance
Crew Liability Insurance
Talk to a Southeast Yacht & Boat Insurance Specialist
---
We understand yacht and boat insurance markets and we can provide marine asset protection nationwide and internationally. Contact the Insurance Experts
We Represent A+ Rated Insurance Companies Worldwide. Over the Past 30+ Years We Have Built Strong Relationships With Underwriters to Ensure Your Needs are Met. Our Services and Teamwork Extend Far Beyond Our Fort Lauderdale and Miami Insurance Offices.
Your Satisfaction is Our Goal.